Reserve Bank governor Philip Lowe and Treasurer Josh Frydenberg have been expressing concerns about the potential for a credit squeeze induced by the Hayne royal commission.
Mr Frydenberg said the interest-only benchmark "was always intended by APRA to be temporary in nature and APRA has determined that it has now served its purpose.
"Given the reduction in interest only lending and the general strengthening of lending standards by banks, APRA has determined that the removal of these industry-wide benchmarks is appropriate," he said. "The targeted actions taken by APRA have been appropriate and effective in enhancing the resilience of the Australian banking system to potential future shocks."
Shadow Treasurer Chris Bowen called on Mr Frydenberg to explain "whether or not he has expressed a view to APRA or the Council of Financial Regulators over whether APRA should end its interest-only loans restrictions". He said Labor "will be seeking briefings from the RBA and APRA to discuss recent statements on the economy and changes in policy direction."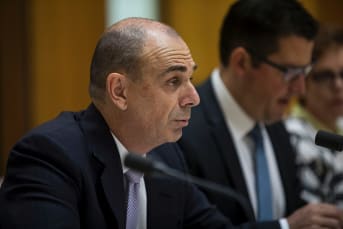 Bank shares responded positively to the news on Wednesday morning, with all the majors trading up by around 1 per cent on the ASX.
"We think this shows APRA is aware of the potential impact of credit rationing and is now trying to mitigate the risks that are emerging in the housing market," said Morgan Stanley analyst Richard Wiles.
Profit windfall
In response to the caps, banks lifted mortgage interest rates to slow demand for credit from investors and interest-only borrowers to ensure they comply with them, entrenching the dominance of the major lenders.
The Productivity Commission said earlier in the year the so-called macroprudential policies had delivered the banks $1 billion a year in extra profits, and it criticised their limitation of competition by effectively locking in market shares. The Australian Competition and Consumer Commission said last week the interest-only cap had triggered "accommodative and synchronised pricing behaviour" allowing them to extract an additional billion dollars in profit.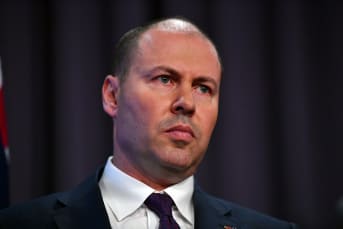 While the caps have supported bank profits, they have also had a big impact on credit growth. Growth in housing loans to investors has fallen from a high of almost 11 per cent in the middle of 2015 to 1.5 per cent.
Meanwhile, loans being written on interest-only terms have fallen from almost 40 per cent of all mortgage in 2015 to 17 per cent, according to the Reserve Bank's latest financial stability review.
Interest-only loans were often used by property investors to allow them to benefit from negative gearing tax concessions. High levels of activity from property investors drove a housing boom.
But this has turned around this year, with house prices in the five capital cities down 6.3 per cent over the last 12 months, and price falls approaching 10 per cent in Sydney and 8 per cent Melbourne, according to CoreLogic data, as banks tightened up lending to investors and many exited the market.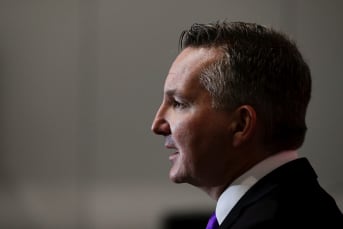 Australian Banking Association chief executive Anna Bligh said APRA's announcement "shows that banks have adjusted lending to respond to concerns around an oversupply of interest-only loans, illustrating a prudential system where both banks and regulators can quickly and effectively respond to a changing environment.
"While banks will continue to lend prudently, today's decision will mean all banks can offer more choice for customers who are looking to buy a house or apartment," she said.
"Increased competition across the industry will mean customers have more ability to shop around for the best deal for them when looking at an interest-only home loan."
Some rate reductions
Analysts said the move could take pressure off interest rates for investor borrowers but suggested this would not trigger any significant tick-up in credit growth right away, because banks will need to maintain tougher lending standards, including on serviceability.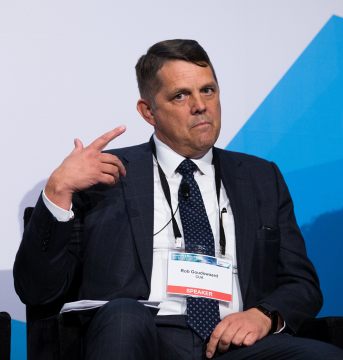 "Interest only loans were repriced quite significantly in the wake of this regulation, so there will likely be some reduction in rates for these loans," said JP Morgan interest rates strategist Sally Auld.
"But, with dwelling prices still falling – presumably an important driver of demand for an investment property mortgage – and lending standards tighter, marginally lower rates will unlikely result in a quick acceleration in IO lending."
Bank CEOs said the removal of the caps will allow them to meet demand for credit from investors if it returns.
"Markets have cooled significantly around both investors and interest-only loans, and we don't see stronger demand there now being curbed by having those restrictions," said the CEO of CUA, Rob Goudswaard.
"But as conditions improve, not having the regulatory caps means we will be able to meet the market demand if it returns. The opportunity to work within market conditions is more appropriate than being regulated in certain areas."
Morgan Stanley's Mr Wiles said "we don't expect the removal of these restrictions to drive a rebound in the majors' housing loan growth". He said the removal of the 10 per cent growth cap for investor loans in April 2018 hadn't driven higher growth, the 30 per cent interest-only limit was no longer a primary constraint given interest-only loans had fallen to 17 per cent, and tighter lending standards and more focus on responsible lending would continue to limit supply of credit. He also told clients that "weaker house prices, potential tax changes and higher interest only lending rates should weigh on demand".
APRA said there had been a "marked reduction in the proportion of new interest-only lending, which is now significantly below the 30 per cent threshold".
The limit on interest only loans to 30 per cent of total loans was introduced in March 2017, four months after the 10 per cent growth cap on investor lending, to respond to red-hot property price growth which APRA considered was destabilising the financial system.
Mr Bowen indicated Labor remains sceptical on interest-only loans as a product, with the opposition planning to limit future negative gearing to newly constructed homes should it win power at the federal election next year.
"Interest-only loans can carry greater risks compared with principal and interest loans. Because there's no need to pay down principle initially, the required payments are lower during the interest-only period. But when that ends, there is a significant step-up in the required payments, unless the interest-only loans are rolled over," Mr Bowen said.
"For housing investors, the key motivation for using an interest-only loan is clear. By enabling borrowers to sustain debt at a higher level over the term of the loan, interest-only loans maximise interest expenses, which are tax deductable for investors. They also free up funds for other investments."
Assurances on standards
The removal of the 10 per cent investor loan growth cap was announced in April this year, subject to banks providing assurances about the strength of their lending standards.
"Most ADIs [authorised deposit-taking institutions] have now provided those assurances," APRA said on Wednesday.
In order for the 10 per cent cap to be removed, APRA asked boards to confirm lending has been below 10 per cent for at least the past six months, lending policies met APRA's guidance on serviceability and, where necessary, lending practices will be strengthened.
The stock of interest only loans has fallen by 10 percentage points since June 2017, to just under 30 per cent of outstanding loans, accord to the Reserve Bank, as a large number of borrowers switched interest-only loans to principal-and-interest.
APRA said the removal of the 30 per cent interest-only lending cap would apply to the banks that had provided the assurances on the loan growth benchmark, from 1 January 2019.
While two of APRA's so-called "macroprudential tools" have now been taken off, APRA will continue to ensure the interest rate 'buffer' used by banks in serviceability assessments for all loans is at least 2 percentage points above the relevant benchmark rate, and has an interest rate 'floor' of at least 7 per cent.
The ongoing tightening of verification of borrower income and expenses is expected to become more vigorous in the wake of the banking royal commission.
APRA warned the banks that while it had removed the caps, banks "still need to ensure they maintain adequate oversight of the level and type of interest-only lending" consistent with the regulator's prudential practice guide on residential mortgage lending, known as APG223, and the Australian Securities and Investment Commission's responsible lending obligations.